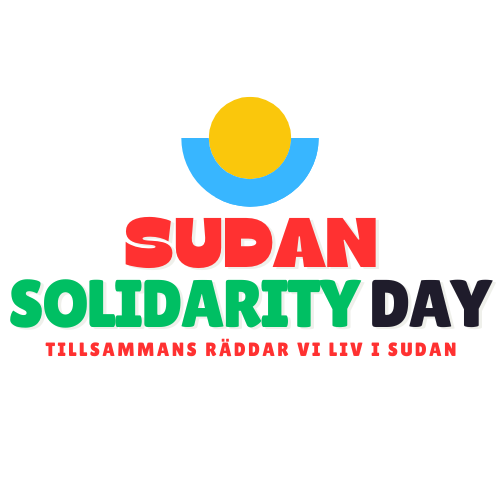 Hej, du är hjärtligt välkommen till

Sudan

Solidarity

Day:
Datum: Söndag 4 juni 2023, kl 12:00-17:00
Plats: Kista Träff, Sverigesalen
Kista Torg 7, Stockholm
Inträdesavgift: Gratis, intäkterna går oavkortat till insamlingen Save Lives In Sudan.
Vår enighet är vår styrka och tillsammans räddar vi livet på oskyldigt drabbade människor i Sudan. Vi bjuder in till Solidaritetsdag med Sudan. Det blir kulturutställning och välgörenhetbasar, samt information om den senaste händelseutvecklingen och om insamlingskampanjen och dess mål. Det kommer att finnas talare från olika föreningar. Ditt deltagande gör skillnad.
تحادنا قوة ومعأ ننقذ أرواح الأبرياء في السودان. ندعوكم ليوم التضامن مع السودان الموافق 4 يونيو الساعة 12-17 ، سيكون هناك معرض ثقافي وبازار خيري، تنوير عن آخر التطورات و حملة التبرعات واهدافها. سيكون هناك متحديثين من الجمعيات المختلفة. مشاركتك تصنع فارقا
Our unity is our strength, and together we save lives of innocently affected people in Sudan. We invite you to the Solidarity Day on June 4 from 12 am to 5 pm. There will be a cultural exhibition and a charity bazaar, and information on the latest developments and the fundraising campaign and its goals. There will be speakers from various associations. Your participation makes a difference.
All donations and income from this event goes to the Save Lives In Sudan fundraiser organised by 15 fabulous Sudan related organisations in Sweden. On behalf of the 15 organising associations, our supporters Kista Folkhögskola and Sensus, and all volunteers in Sweden and Sudan, we invite you to come.
Hoppas att vi ses där! / We hope to see you there!