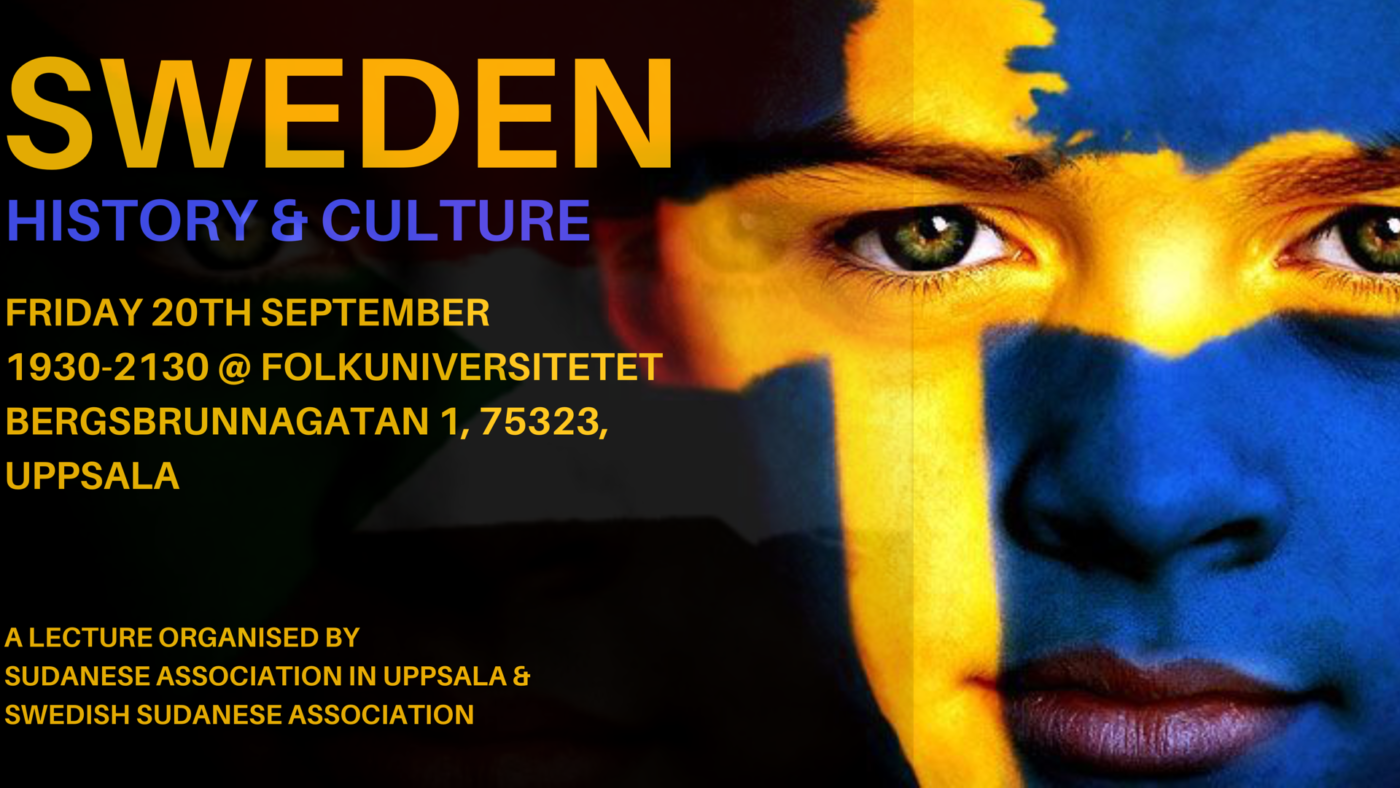 Presentations and Discussion
Intended to introduce Swedens history and culture to those who newly moved from Sudan to Sweden, and others who are interested who are living in Sweden.
The Presenters are:
Babiker El Obeid
Ola Nordlund
Eva Berggren
The event is made in cooperation between the Sudanese Association in Uppsala and the Swedish Sudanese Association (SSA). The event is Free.