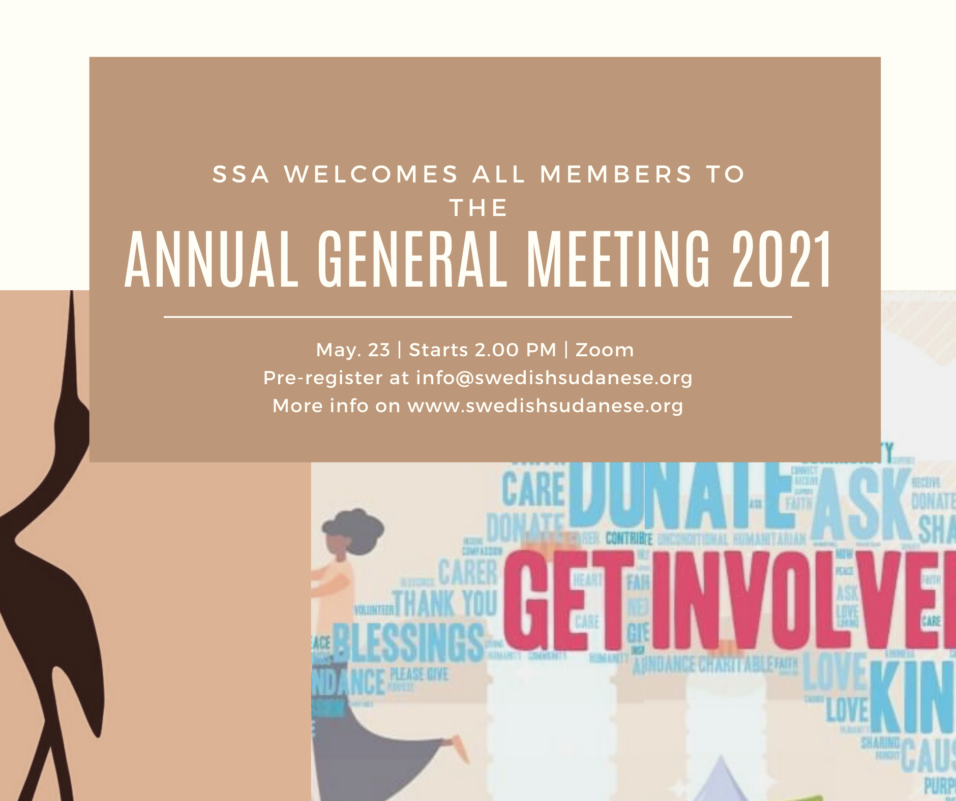 English follows bellow.
Kallelse till SSF:s Årsmöte Söndag 23 maj 2021
Välkommen till Svensk Sudanska Föreningens årsmöte 2021-05-23.
Klicka här för Kallelsen och Dagordning (PDF). 
Styrelsen, Svensk Sudanska Föreningen
Notice of Annual General Meeting, Sunday 23rd
May 2021
Welcome to Swedish Sudanese Associations Annual General Meeting 2021-05-23.
Click here for the Notice and Agenda Proceedings documents (PDF). 
Board, Swedish Sudanese Association