Great news to all who donated to SunWater Knalle School project and are following it.
The work with Phase 1 of the project has completed and now the SSA SunWater Knalle School Project is in Phase 2.
In Phase 2 the school plans is make a drip irrigation network and plant fruit trees and vegetables in 6 acres of the schools land. By that making the school area not only greener, but also have fruits and vegetables for feeding the school children and staff during lunch. Any excess of fruits and vegetables is sold to the market. The profits will go for green areas, reparation of the water system and school maintenance, for sustainability. The offer the Knalle School committee received which we SSA and Dr. Eng. Osman Elkheir chairman of Sudanese Swedish Friendship Association has studied is equivalent today to 6200 USD for the drip water system, plants and work. We currently have 25,205 SEK (apx 3000 USD). We will transfer ASAP to Sudanese Swedish Friendship Association who will give it to the Knalle School committee for starting Phase 2. Strengthening the natural fence or making a new fence will also be needed so to protect the vegetation and school area, the cost of that has not been calculated. If you want to continue support SunWater Knalle School you can contribute by donating to:
Swedish Sudanese Association / Svensk Sudanska Föreningen
Bankgiro: 5295-7594 or Swish: 1233794732
or click and pay through PayPal for International donations
Important, write in the payment message (OCR / Reference): SunWater
Below video is from the test area planted in the north west side of the school area (next to the well and solar system) which can be seen on the upper left of the map below. The results from planting this small area with vegetables went really well and produced potatoes and other vegetables. That part is run by the school guards, and is financing their stay in the school for securing the solar system and school premises. The children will also receive theoretical and practical education and training in plants and agriculture through this project since Knalle School was built by SSA as a school with focus in Ecology and Agriculture.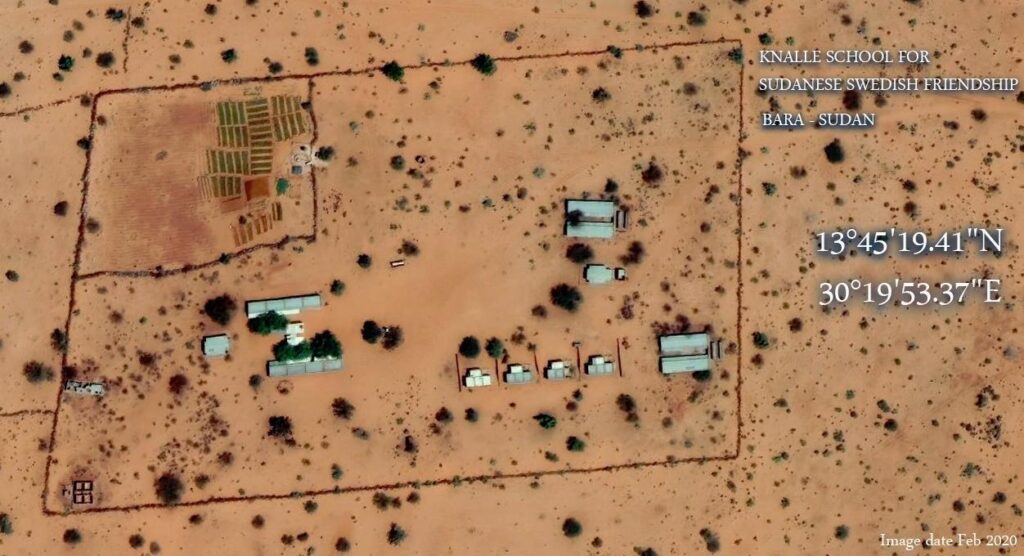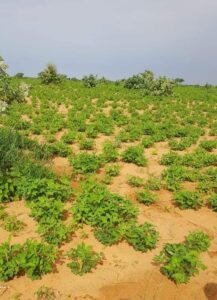 Find below details for the money raised and spent until today:
Total raised by SSA in Sweden until today Monday 14 December 2020 for SunWater Knalle School project, donated by kind donors from around the world: 93,019 SEK. Of which 67,814 SEK has been paid/transferred by SSA for Phase 1.
Remaining 25,205 SEK is kept for Phase 2.
Phase 1 (completed): 
Part A:
Repair of well, supply of new high quality German solar submersible pump, controller and panels (Lorentz) with up to 25 year warranty (including installation and training in reparation and usage). Total 7770 Euro  (67,814 SEK)
Part B:
Repair of the children's Water station (Samerin Water Station), installation of new pipes from pump to the water station. In addition installation of new pipes dug underground from well/pump to teacher houses. Total 72,111 Sudan Pounds
Summary:
SSA transferred for Phase 1 (part A) in 2020 two payments: 38,000 (6 Feb 2020) + 29,814 (6 Sept 2020) = 67,814 SEK. Part B has been paid directly to the contractor Ahmed Gasim from within Sudan by donors there, totally 72,111 Sudan Pounds (8 Oct 2020).
SSA Knalle School Scholarships
We also would like to emphasise the high need for donations to the SSA Scholarships program. We are currently transferring 15,000 SEK to Sudan for the scholarships of 2021. We are though in need of 4000 SEK to cover the deficit based on our accounts and we need to raise that before 31 December 2020. So if you would like to support the Knalle School Scholarships please donate to:
Swedish Sudanese Association / Svensk Sudanska Föreningen
Bankgiro: 5295-7594 or Swish: 1233794732
or click and pay through PayPal for International donations 
Important, write in the payment message (OCR / Reference): Knalle School
Since 2003, the Swedish Sudanese Association has been running a scholarship program for Knalleskolan's students. With the support of a local school committee, consisting of the SSA's longtime representative in Bara Ms. Nadera Ayoub and other teachers and school inspectors in Bara. The goal is that every year 2 girls and 2 boys shall be awarded a scholarship for 3 years of study in high school and 1 girl and 1 boy who receive support for up to 4 years of study at university. The scholarships are paid out through annual payments and are canceled immediately if the students drop out of their studies. In addition, smaller prizes are awarded to the most study-motivated students in each class. It's with pride as we can now say that several students went all the way from first grade to university degree with support from the Swedish Sudanese Association. We believe that education and knowledge are the key to development in the area and a necessary foundation to be able to create a richer and more prosperous life and society. We, the committee and the donors are proud that at least 25 people have completed their university degrees with the help provided by SSAs Scholarship program.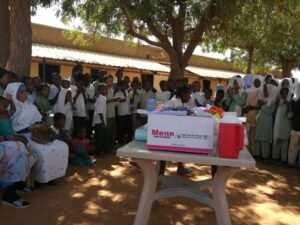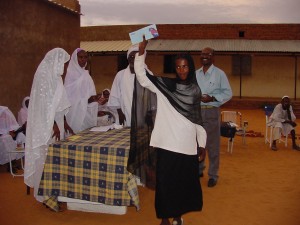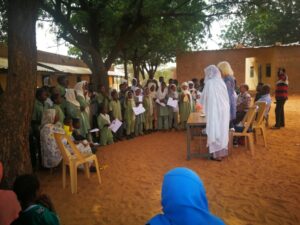 Lastly we would like to thank the Stockholm-Huddinge football club Segeltorps IF for donating over 100 full team gear (shirts, shorts, socks etc) two times to the Knalle School children.